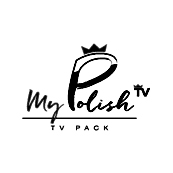 My Polish TV
Watch the best Polish channels brought together in a single package.
MyPolishTV comprises 3 premium channels: Polsat 1 is the best entertainment channel for your family and friends, Polsat News airs national and international news, and Disco Polo Music offers the most festive clip videos to make you dance!
MyPolishTV provides Polish expats in UK with a way to stay in touch with their culture. For all of you out there looking for the best and easiest way to watch Polish Television, look no further: MyPolishTV is meant for you.
Series, real TV shows, news, music,…watch the best entertainment channels made in Poland!
Just relax and have a good Polish time from the UK!
Follow the link to our website: MyPolishTV